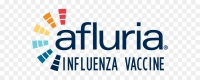 Proper Name
Influenza Virus Vaccine (Trivalent, Types A & B)
Indication
For active immunization against influenza disease caused by influenza virus subtypes A and type B present in the vaccine.
Description
AFLURIA, Influenza Vaccine for intramuscular injection, is a sterile, clear, colorless to slightly opalescent suspension with some sediment that resuspends upon shaking to form a homogeneous suspension.
Key Regulatory Milestones
07/27/2011 - CDRH cleared the 510(k) Stratis device application based on the determination that it was substantially equivalent to the predicate device: PharmaJet 0.5 ml Needle-Free Injection System (K081632).
10/2011 - FDA issued a communication stating that influenza vaccines should be administered by needle and syringe only.
08/22/2014 - PDUFA Goal Date
08/27/2019 - FDA approval date
Advisory Committee
A Vaccines and Related Biological Products Advisory Committee meeting was not convened because the review team did not identify any safety or immunogenicity issues necessitating an advisory committee discussion.