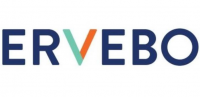 Proper Name
Ebola Zaire Vaccine, Live
Indication
Indicated for the prevention of disease caused by Zaire ebolavirus in individuals 18 years of age and older.
Description
ERVEBO (Ebola Zaire Vaccine, Live) is a sterile suspension for intramuscular injection. ERVEBO is a live recombinant viral vaccine consisting of a vesicular stomatitis virus (VSV) backbone deleted for the VSV envelope glycoprotein and substituted with the envelope glycoprotein of the Zaire ebolavirus (Kikwit 1995 strain).
Key Regulatory Milestones
The European Commission granted a Conditional Marketing Authorization for ERVEBO on November 11, 2019, and the WHO prequalified ERVEBO on November 12, 2019. ERVEBO was developed at the Public Health Agency of Canada, and commercial rights were licensed to NewLink Genetics Corp., Ames, Iowa. In November 2014, Merck entered into a license agreement with NewLink Genetics to further develop, manufacture and distribute ERVEBO. Over the course of the development of ERVEBO, CBER held several consultations with Merck. The following agreements were reached regarding the content and timing of the submission of the BLA:
January 30, 2017: CBER agreed that the Traditional Approval pathway for licensure based on efficacy data from the Guinea Ring Vaccination Study (V920-010) was an acceptable approach, provided that the BLA includes additional supportive safety and immunogenicity data. CBER recommended that the primary efficacy analysis be based on the endpoints that were pre-specified in the clinical study protocol and final statistical analysis plan.

October 11, 2018: CBER agreed to Merck's proposal for a rolling BLA submission, starting in October 2018, with the submission of nonclinical data, and ending with the submission of the Drug Substance Process Performance Qualification (PPQ) results which would start the PDUFA review clock.
12/19/2019- FDA approval date
03/14/2020 - PDUFA goal date
Advisory Committee
This submission was not discussed at a Vaccines and Related Biological Products Advisory Committee (VRBPAC) meeting because FDA review of this submission did not identify concerns or issues which would have benefited from an advisory committee discussion.