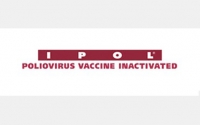 Proper Name
Poliovirus Vaccine Inactivated (Monkey Kidney Cell)
Indication
Indicated for active immunization of infants (as young as 6 weeks of age), children and adults for the prevention of poliomyelitis caused by poliovirus Types 1, 2, and 3.
Description
It is a sterile suspension of three types of poliovirus: Type 1 (Mahoney), Type 2 (MEF-1), and Type 3 (Saukett).
Key Regulatory Milestones
08/06/2015 - FDA approval date
Advisory Committee
The Vaccines and Related Biological Products Advisory Committee discussed the pending product license application on July 31, 1989 and recommended approval.