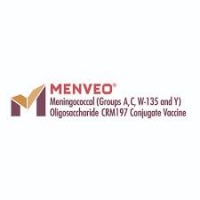 Proper Name
Meningococcal (Groups A, C, Y, and W-135) Oligosaccharide Diphtheria CRM197 Conjugate Vaccine
Indication
For active immunization to prevent invasive meningococcal disease caused by Neisseria meningitidis serogroups A, C, Y, and W-135. MENVEO is approved for use in persons aged 2 months through 55 years.
Description
MENVEO [Meningococcal (Groups A, C, Y, and W-135) Oligosaccharide Diphtheria CRM197 Conjugate Vaccine] is a sterile liquid vaccine administered by intramuscular injection that contains N. meningitidis serogroup A, C, Y, and W-135 oligosaccharides conjugated individually to Corynebacterium diphtheriae CRM197 protein.
Key Regulatory Milestones
04/13/2011 -  submitted an sBLA (STN 125300/226), which was a revision of the sBLA 125300/201 that received a Refuse to File letter, to expand the indication of the MenACWY to infants and toddlers 2 through 23 months of age.
02/10/2012 - A Complete Response (CR) letter  issued
01/30/2013 - CR letter addressed and resubmitted the application.
08/01/2013 - PDUFA Goal Date
07/28/2020 - FDA approval date
Advisory Committee
The safety and effectiveness data from the trials conducted to support the use of this vaccine in children 2 through 23 months of age were not presented to the Vaccines and Related Products Advisory Committee because the product did not raise particular concerns or controversial issues which would have benefited from advisory committee feedback. The concept for the use of the hSBA as a correlate of protection to measure the immune response for inferred effectiveness for the licensing pathway of meningococcal vaccines intended for infants was presented and agreed upon by the Advisory Committee on April 7, 2011.